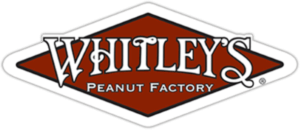 Help your Scouts earn their way to camp this summer by participating in the 2018 Spring Nut Sale.  Scouts across our Council have the opportunity to earn their way to one or more of our various summer camping opportunities in the West Virginia by selling nuts from Whitley's Peanuts.
This year we will be sending sales packets to units that make a commitment to help their scouts by selling nuts.  Please fill out the Commitment form and return them to us my February 1, 2020 so we can assemble your packet and have them to you for your unit to begin selling on February 17, 2020
Key Dates for the sale are:
February 17, 2020       Sale Begins
March 22, 2020           Sale Ends
March 26, 2020           Unit Nut and Patch Order Due to Council Service Center by Noon
April 3 & 4, 2020       Distribution of Orders
If you have questions or need more information, please feel free to contact us at the Buckskin Council, H.B. Wehrle Scout Service Center at 304-340-3663.  Thank you and we look forward to your Scouts having a wonderful experience this summer.